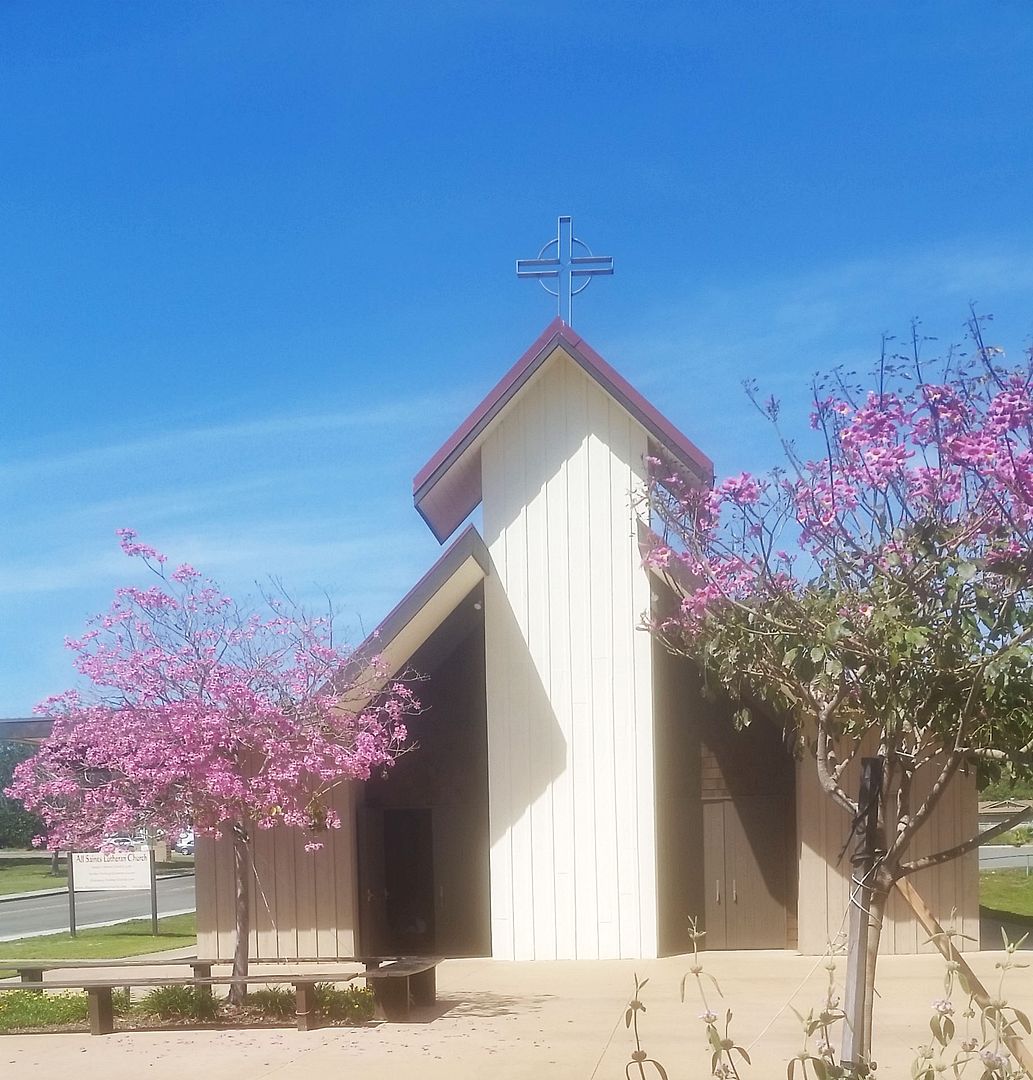 ---
All Saints Lutheran Church, San Diego

6355 Radcliffe Drive, San Diego, California 92122
Church: 858.453.3595 • allstsofc@sbcglobal.net
Preschool: 858.453.5340 • allstspre@sbcglobal.net

​The Holy Eucharist: 9 am Sundays, in person and on Zoom
Wednesday evening services have been suspended
---
OCTOBER 31is Reformation Day

Martin Luther and the Reformers lifted up the gospel of grace

—we remember the posting of Luther's 95 Theses on October 31, 1517--


NOVEMBER 7is All Saints' Sunday

Our Feast of Title: we celebrate the Church in all times and all places

—and our All Saints Brunch returns this year--

Don't forget to set your clocks back! NOVEMBER 21is Christ the King Sunday

The last Sunday of the Church Year

NOVEMBER 28is the First Sunday in Advent

The first Sunday of a new Church Year

You are invited to join the All Saints community in worship. California has lifted masking and social distancing requirements for vaccinated people. If you are vaccinated, you may come to church for worship without a mask and sit where you like. If you are not vaccinated or if you simply prefer it, you may wear a mask and/or mark your seating so that social distancing will be maintained.

The service continues to be available on Zoom. If you are gathering virtually for worship via Zoom, please go to

https://us02web.zoom.us/j/7904299410

at 9 am on Sunday to join us online. You can also dial in on your phone at 1 (669) 900-9128; the Meeting ID is: 790 429 9410. We open the meeting at about a quarter to nine so that we can greet one another and check in before the worship service begins. The meeting host will admit you to the meeting from the waiting room. Send an email to

allstsofc@sbcglobal.net

if you would like to be added to the list of those who receive the order of worship and the readings via email.

Regarding offerings: You may bring your offering to church. Or you can mail a check to the church or slip one through the mail slot next to the church office door. Or you can send money via www.Zellepay.com (the church's email address is allstsofc@sbcglobal.net) or www.Paypal.com. Thanks to all our generous givers!

---

All Saints is on Facebook!

If you're on Facebook, too, please like and participate in our

New Facebook Page

.

---
---
Please visit our
Liturgical Ministries page
for schedules of acolytes, deacons, lectors, offertory giftbearers, and coffee hour setup hosts –
suspended until further notice.
What's happening at All Saints? News & Notes is our online newsletter!
---
We Invite You to Join Us!

Sunday Eucharist – 9:00 am

We regard the Church's liturgy as the birthright of the baptized and invite Christians of all ages
to worship as they are able. At the end of the liturgy on the first Sunday of the month,
we encourage children to join the pastor for a children's sermon.

Sunday School follows the worship service

Confirmation Classes – every other Sunday – 5:00 pm via Zoom this Fall; 10:30 am in person in 2022

Wednesday services have been suspended


---
All Saints is a congregation of the Evangelical Lutheran Church in America and its Pacifica Synod.

We are also a member congregation of the Community Christian Service Agency.

---
Website most recently updated on Monday of Bright Week 2021 - 5.iv.2021.