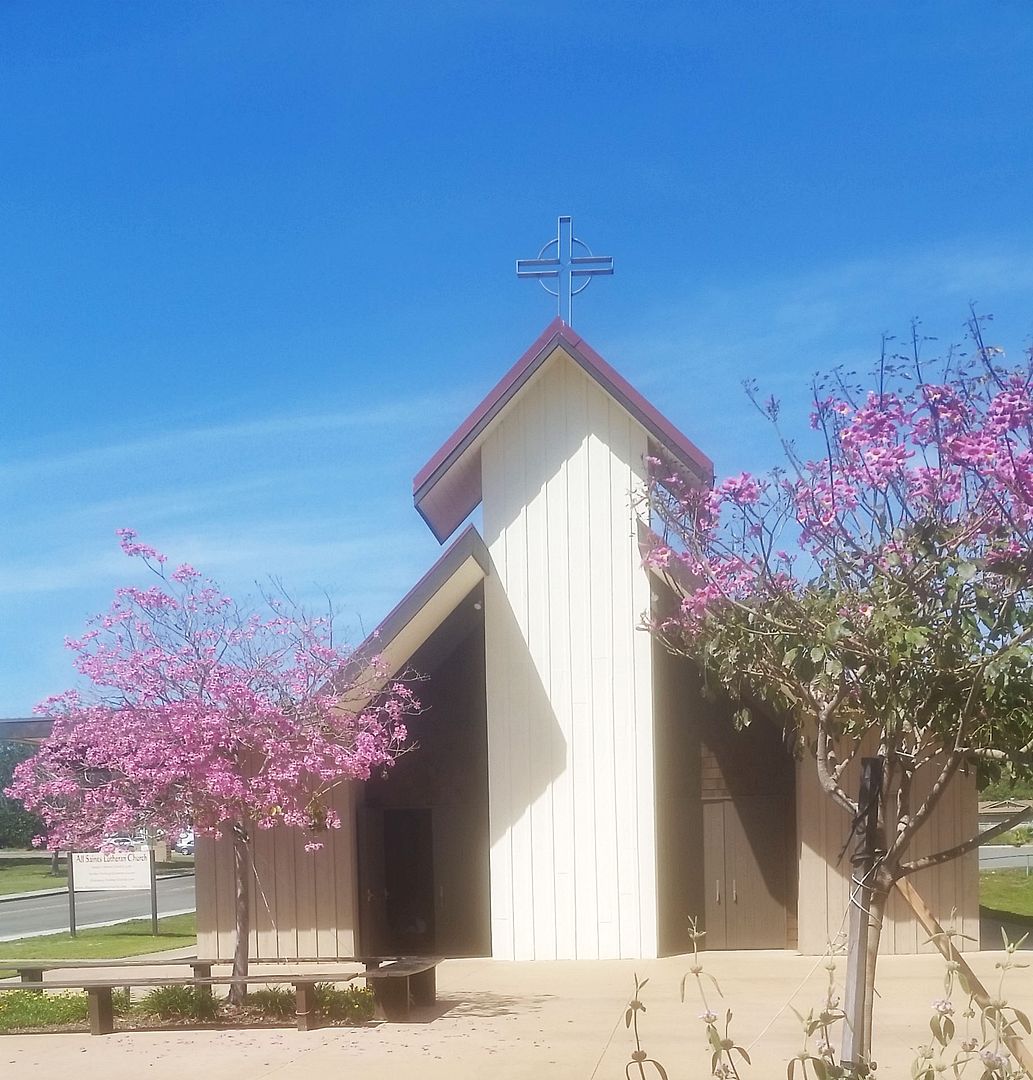 ---
All Saints Lutheran Church, San Diego

6355 Radcliffe Drive, San Diego, California 92122
Church: 858.453.3595 • allstsofc@sbcglobal.net
Preschool: 858.453.5340 • allstspre@sbcglobal.net

---

October, 2016

FROM THE PASTOR...

Dear Christian Friends,

Our new Bishop, Andrew Taylor, held his first Bishop's Gathering with the San Diego conferences (the ELCA congregations in San Diego) on September 17th. It was time well spent. Bishop Taylor spoke honestly of the struggles the ELCA is going through as many congregations experience slow decline. The Bishop employed the image of death and resurrection—the image right at the center of our faith—referring to the ELCA as a dying and rising church. He challenged us with the question, "What do we have to die to in order that we might live?"

This was no call for congregations like All Saints to jettison our commitment to traditional liturgy or confessional orthodoxy in our worship and teaching for the sake on an ephemeral contemporaneity. It was a call for us to find ways to connect with the surrounding community to do ministry in University City. In our conversations last year, prompted by Presiding Bishop Eaton's call, we discussed some of those ways. Some of the possibilities involved English as a Second Language classes, or reaching out to seniors in the neighborhood with spiritual resources that could help them address the inevitable losses that aging brings.

Maybe it's time for us to revisit those conversations. How might our little outpost of the Lutheran Church bring the gift of God's grace and community in Christ to our neighbors? Let's talk about it; let's get underway with it.

Grace and peace,

Paul Bieber+, STS, Pastor

---
OCTOBER 30
is Reformation Sunday
Martin Luther and the Reformers lifted up the gospel of grace

NOVEMBER 6
is All Saints Sunday
Our Feast of Title: we celebrate the Church in all times and all places
—and gather for our annual All Saints Brunch--

NOVEMBER 13
is Affirmation and Response Sunday
We affirm our partnership in ministry with pledges of financial support



NEW ADULT EDUCATION OPPORTUNITY

In northern Iraq, radical Muslims (ISIS) spray-painted the Arabic letter ن, or "N," on the homes and businesses of Christians. The property owners were publicly identified as Christ-followers and given a choice to convert to Islam, leave, or die. Our Adult Education curriculum for this Fall invites us to "meet the hope behind the headlines." The curriculum presents true stories of Christians facing Islamic extremists around the world.

Every Sunday our Intercessions include prayers for the suffering Church. Here is a chance to learn more, as we explore the six themes of sacrifice, courage, joy, perseverance, forgiveness and faithfulness. We will be inspired to grow deeper in our relationship with Christ and witness with boldness and joy to our friends, family and co-workers.

We began on Sunday, September 18th at 10:30 am in the Pastor's Study, and continue on non-Confirmation Class Sundays. Please join us!

---
Please visit our
Liturgical Ministries page
for schedules of acolytes, deacons, lectors, offertory giftbearers, and coffee hour setup hosts.
What's happening at All Saints? News & Notes is our online newsletter!
---

We Invite You to Join Us!

Sunday Eucharist – 9:00 am
We regard the Church's liturgy as the birthright of the baptized and invite Christians of all ages to worship as they are able. At the end of the liturgy on the first Sunday of the month, we encourage children to join the pastor for a children's sermon.

Sunday School and Adult Forum – 10:30 am

Confirmation Classes – 11:15 am every other Sunday

Wednesday Worship – 7:00 pm
• Evening Prayer (Vespers) during Daylight Savings Time
• Compline (Night Prayer) during Standard Time
• Brief Eucharist when a Feast Day falls during the week


---
All Saints is a congregation of the Evangelical Lutheran Church in America and its Pacifica Synod.

We are also a member congregation of the Community Christian Service Agency.
---
Most recently updated Monday of Pentecost XXII – 17 October 2016.