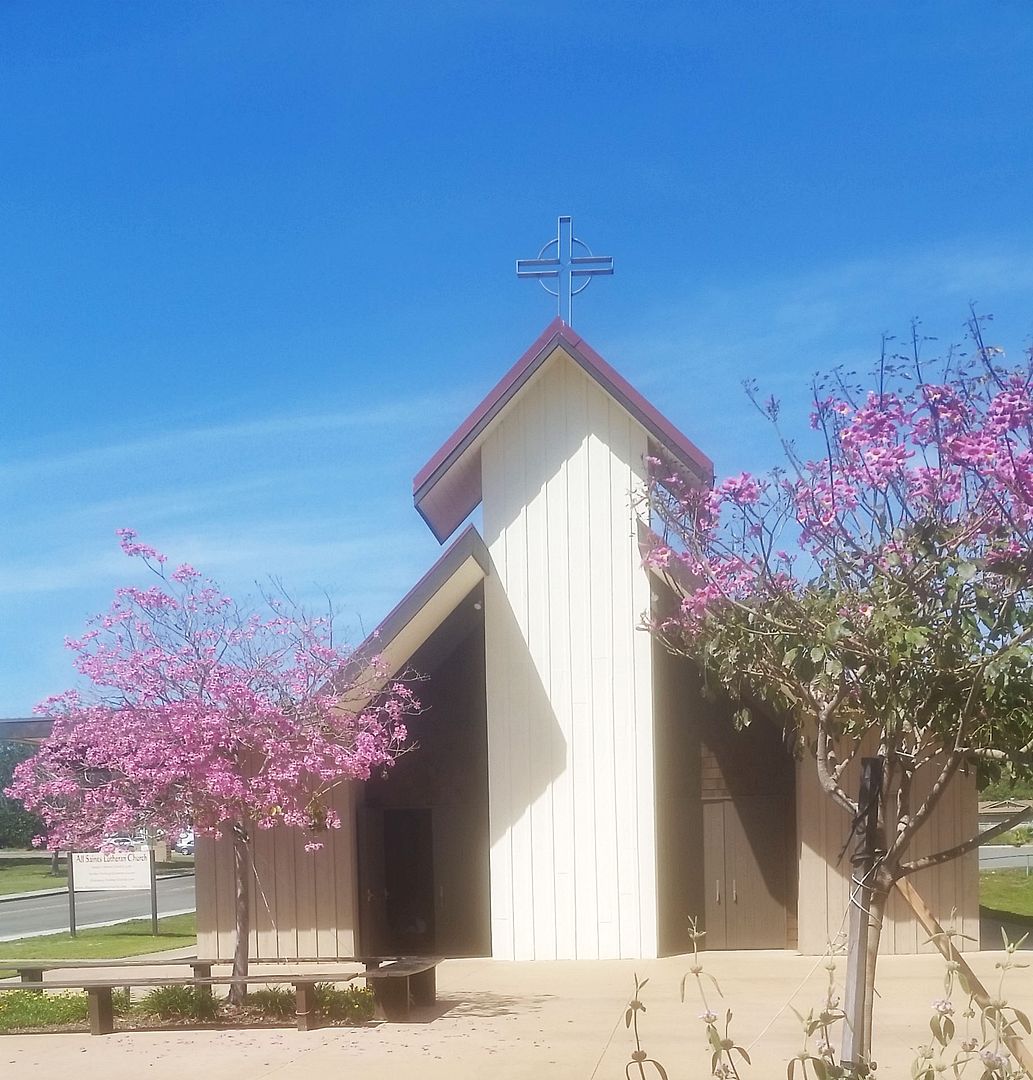 ---
All Saints Lutheran Church, San Diego

6355 Radcliffe Drive, San Diego, California 92122
Church: 858.453.3595 • allstsofc@sbcglobal.net
Preschool: 858.453.5340 • allstspre@sbcglobal.net

---
Ash Wednesday

The Holy Eucharist with Imposition of Ashes, February 14, 7:00 pm
The beginning of the Lenten Fast

---
February 2018

FROM THE PASTOR...

Dear Christian Friends,

Every year on Ash Wednesday we hear the call to return to the Lord with all our heart by means of the traditional Lenten disciplines of prayer, fasting, and works of love. We do these things not to score points with God or gain merit, but because they assist us in our struggle against the things that separate us from God: the distractions of the world, our own selfish desires, and, yes, powers of evil in the universe that go beyond the wickedness of human beings.

How do you pray? Do you have a disciplined way of sanctifying the days of your lives? Prayer in the morning, in the evening, and at the close of the day can be as simple as you have time for or as full as you wish. How do you fast? Is it just a matter of food, or have you considered fasting from some of the things that distract you and feed your desires? What works of love do you do? Have you considered helping out at CCSA or TACO?

The key to all the Lenten disciplines is that they help us to remain centered on our Lenten pilgrimage through the wilderness of this world to the cross, the baptismal font, and the empty tomb. It is the paschal mystery of Christ that draws us to God. Our Lenten disciplines help us to remember that.

Grace and peace,

Paul Bieber+, STS, Pastor

---
Please visit our
Liturgical Ministries page
for schedules of acolytes, deacons, lectors, offertory giftbearers, and coffee hour setup hosts.
What's happening at All Saints? News & Notes is our online newsletter!
---

We Invite You to Join Us!

Sunday Eucharist – 9:00 am
We regard the Church's liturgy as the birthright of the baptized and invite Christians of all ages
to worship as they are able. At the end of the liturgy on the first Sunday of the month,
we encourage children to join the pastor for a children's sermon.

Sunday School and Adult Forum – 10:30 am

Confirmation Classes – 11:15 am every other Sunday

Wednesday Worship – 7:00 pm
• Evening Prayer (Vespers) during Daylight Savings Time
• Compline (Night Prayer) during Standard Time
• Brief Eucharist when a Feast Day falls during the week


---
All Saints is a congregation of the Evangelical Lutheran Church in America and its Pacifica Synod.

We are also a member congregation of the Community Christian Service Agency.
---
Website most recently updated on Thursday of Epiphany IV – 01 February 2018.