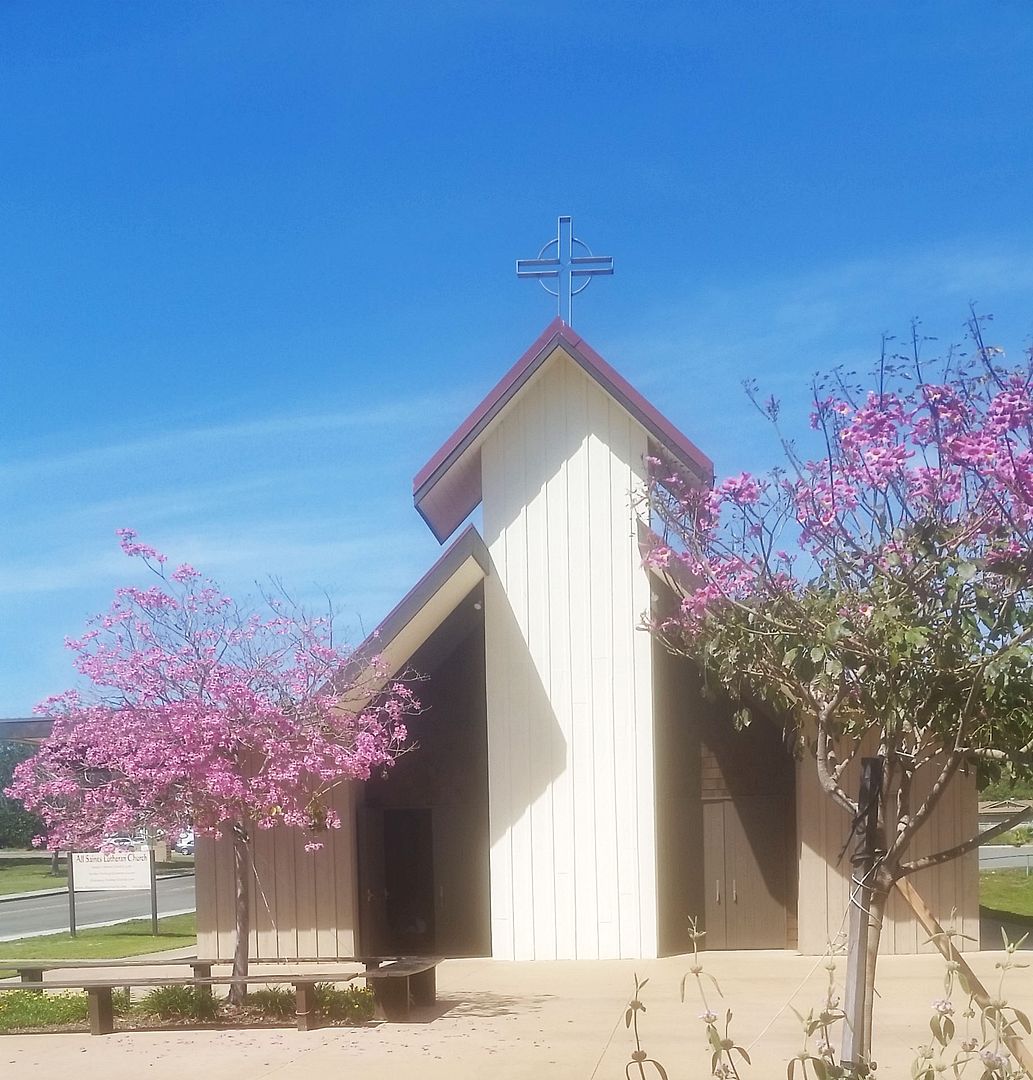 ---
All Saints Lutheran Church, San Diego

6355 Radcliffe Drive, San Diego, California 92122
Church: 858.453.3595 • allstsofc@sbcglobal.net
Preschool: 858.453.5340 • allstspre@sbcglobal.net

---
April begins with Easter Sunday

Sunday, April 1 – The Holy Eucharist – 9:00 a.m.

The Easter Morning Festival Eucharist, with a Children's Sermon,
will be followed by our annual Easter Egg Hunt and Easter Brunch.


April 2018

FROM THE PASTOR...

Dear Christian Friends,

The whole month of April is encompassed by Easter's Great Fifty Days—they extend all the way until the Day of Pentecost on May 20th. We rejoice in Jesus' resurrection and our new life in him.

Christ is risen! Alleluia!
He is risen indeed! Alleluia!

Grace and peace,

Paul Bieber+, STS, Pastor


---
Please visit our
Liturgical Ministries page
for schedules of acolytes, deacons, lectors, offertory giftbearers, and coffee hour setup hosts.
What's happening at All Saints? News & Notes is our online newsletter!
---

We Invite You to Join Us!

Sunday Eucharist – 9:00 am
We regard the Church's liturgy as the birthright of the baptized and invite Christians of all ages
to worship as they are able. At the end of the liturgy on the first Sunday of the month,
we encourage children to join the pastor for a children's sermon.

Sunday School and Adult Forum – 10:30 am

Confirmation Classes – 11:15 am every other Sunday

Wednesday Worship – 7:00 pm
• Evening Prayer (Vespers) during Daylight Savings Time
• Compline (Night Prayer) during Standard Time
• Brief Eucharist when a Feast Day falls during the week


---
All Saints is a congregation of the Evangelical Lutheran Church in America and its Pacifica Synod.

We are also a member congregation of the Community Christian Service Agency.
---
Website most recently updated on Thursday of Bright Week – 05 April 2018.